you miss 100% of the deer that aren't there
HIGH QUALITY HABITAT CAN HOLD UP TO 10X MORE DEER
Trees for wildlife
a Better Way
Planting trees is easier, cheaper, and more effective than planting annual food plots or supplemental feeding.
Plant once, produce decades of wildlife attraction. No equipment or regular maintenance required.
We've hand selected the best varieties that produce quickly, bear heavily, and are incredibly attractive to wildlife.
See What We Have to Offer
New to this?
we'll walk you through it
Our Tree Selection Guide will give you all the info you need to choose the right trees for you based on your location and goals
Tree Selection Guide
ready to get started?
shop trees now
Check out our online store! We have all the best varieties for wildlife in one place. Find packages designed for your specific goals
Shop Now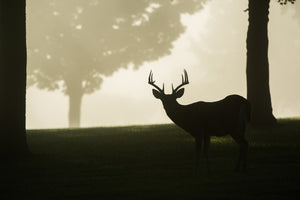 See what makes us different
The whitetail Hill Advantage
The best trees, the best service, all backed by our Survival Guarantee

Learn more about who we are, what we can offer, and what our customers have to say about us
About Us
Testimonials
These are only a few
we have over 20 varieties hand picked for wildlife
We know most of our trees won't be going to a backyard orchard. We sell varieties that can be planted in remote areas and still thrive even under less than ideal conditions.
Every variety that we sell is one that will improve your habitat. If we wouldn't plant it ourselves, we won't sell it.
See All Varieties
Still not convinced?
Why we plant trees
Fruit and nut trees produce more food value per acre than even the best food plots, they only need planted once, and they're proven to be the most attractive food source for deer.
Need more evidence?
We've got you covered. Click the button below to see the data and find out why planting trees is the best thing you can do to improve your habitat.
★★★★★


I have ordered and planted well over 100 trees online from various wildlife tree sellers, including the big name brands, and the trees I just received from Whitetail Hill Chestnuts are the best looking trees I have ever received... EVER!  They are easily 2 feet tall and full of big green leaves. They will make a great addition to my deer and turkey hunting property in Oklahoma and I'm sure I will be ordering more!







Tim M.

Western Oklahoma
★★★★★


Ordered three of these to see how they looked. Wish I would of ordered more. They arrived fast and look really good. Will order more next season.



Nate E.

Tiffin, Ohio
★★★★★


The trees arrived in good condition and are doing good. I would definitely recommend.



Scott F.

Goose Creek, South Carolina
★★★★★


I ordered three chestnut trees from Whitetail Hill Chestnuts.  I received them in less than a week of ordering.  All three were healthy trees around two feet tall.  I planted them right away and they are doing well.  I would definitely recommend ordering from this company



Michael S.

Maiden, North Carolina
★★★★★


The trees were delivered in great condition, well packaged and very healthy!



Dave P.

Woodville, Wisconsin
★★★★★





I ordered trees from Whitetail Hill they shipped my trees July 12 Priority Mail and were scheduled to arrive Thursday July 15th. When they didn't arrive on the 15th I checked the USPS tracking number that I was provided and USPS just kept telling me each day after that they were scheduled to arrive late. I emailed Whitetail Hill on July 19th and got a prompt response from Caleb H. My question to him was that if my trees did arrive what he thinks they would be alive he said there was a good chance that they wouldn't be and that he would do anything he could to help make the order right.

USPS finally delivered my trees on July 22nd. 7 days late on delivery with the box ripped in half. I open the package expecting to find my dead trees since they'd been in a box for 11 days to my surprise the trees were as green as ever. This just goes to show the quality of trees that these guys grow and send to us. I would highly recommend these guys and have already placed another order for more trees.





Jason R.

Mount Vernon, Kentucky